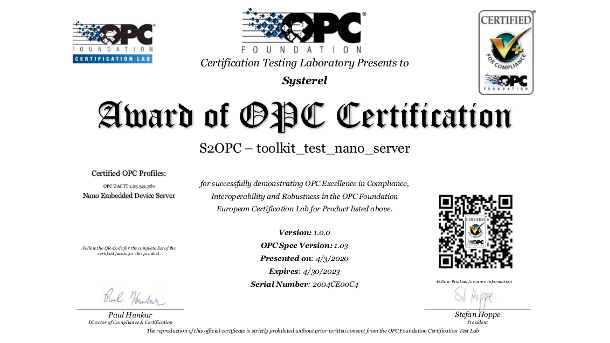 S2OPC is currently the only OPC UA open-source implementation on the market with a Safe & Secure touch. S2OPC has just taken a new step by obtaining a certificate of compliance with the OPC UA v1.03 standard from the OPC Foundation for its S2OPC server application.
This certificate guarantees future users of S2OPC server successful deployment in the world of Industry 4.0.
In line with this commitment, S2OPC is currently undergoing CSPN (First Level Security Certification) certification from ANSSI (National Cybersecurity Agency of France) in order to provide its customers with an initial response to their security requirements in the near future.
See the press release
S2OPC website