A targeted training offer
Based on their knowledge in safety-critical software, senior experts at Systerel have built a specific training offer:
This training can be provided:
at Systerel offices in Aix-en-Provence and Paris, or at the client's site
in the form of a tutoring, by using a concrete case expressing the needs of a given project
remotely under conditions
Whether face-to-face or distance learning, you are guaranteed a high-quality, tailor-made training course with up to 5 hours of privileged access to our experts for any questions you may have as a result of the course (to be used within 20 days of the course).
The rates are degressive according to the number of participants from the same company.
Contact us for an estimate.
If the person to be trained is disabled, contact us so that we can find the most suitable solution.
Training sessions are planned throughout the year depending on the number of people registered. Contact us to know the next dates.
Several industrial groups such as Alstom, Alten, ANSSI, Ausy, CEA Cadarache, CIMO, Esterel, Orange Business Services, Safran, SII, SNCF, TechnicAtome, Til Technologies, Thales,… have followed our training.
Average rate based on satisfaction surveys conducted during training : 4,5/5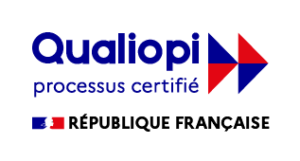 The quality certification was issued for the category "training actions".
Contact us  French training catalog
These activities are registered under the reference 93 13 12834 13 to the Provence-Alpes-Côte d'Azur French administration.