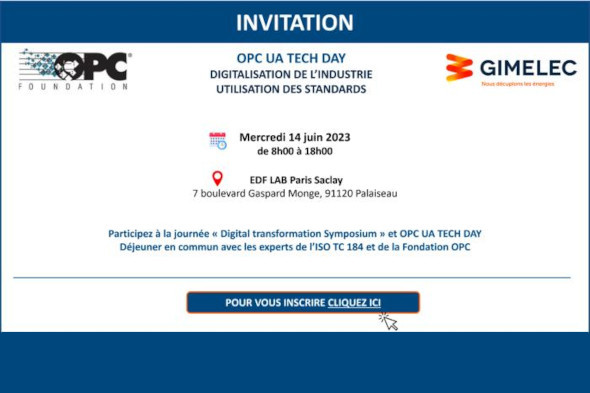 This event, organized by the OPC Foundation and Gimelec, will allow participants to exchange on several themes including:
reminders about the technology and its benefits,
the existing OPC UA implementations available (including S2OPC),
the implementation of cybersecurity mechanisms,
domain specific applications, using the concept of Companion Specification,
what's new in the standard.
Systerel will give a presentation on "Cybersecurity & OPC UA" and on "OPC UA FX". All presentations will be held in French.