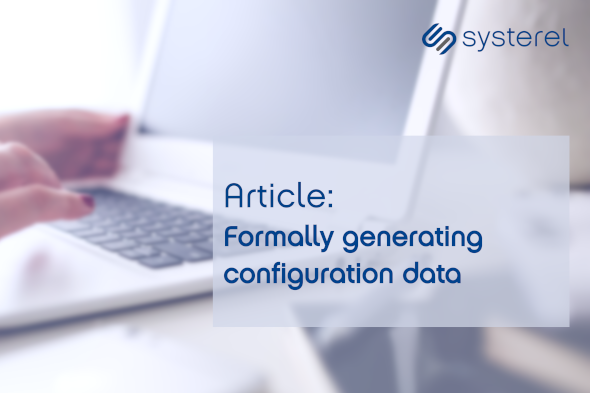 In this new article, we explore the possibilities offered by the OVADO²® formal validation tool.
For the first time, Systerel used OVADO²® to formally generate configuration data for railway equipment derived from system configuration data.
This innovative use has been applied in a real industrial context: the deployment of the VTPA OCTYS system by Alstom on line 6 of the Paris metro operated by the RATP.
This evolution allowed OVADO²® to be used as a T3 tool in a data production context satisfying the requirements of the EN 50128 standard for SIL4 applications.
Read our article to learn more about configuration data generation with OVADO²®.